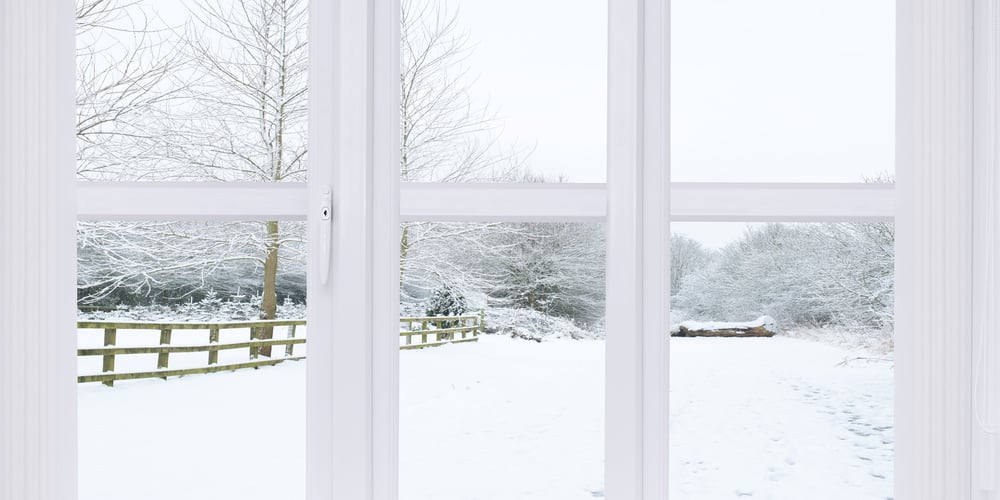 During the colder months, it can feel like your sunroom isn't useable. Sunrooms consist of lots of windows, which isn't generally great for holding in heat in the Winter. Here's how you can make sure you can use your sunroom this Winter Season.
Get a Space Heaters for a Sunroom
Using a space heater in your sunroom can be the easiest way to keep it warm this Winter. Space heaters are convenient to heat small spaces in a short amount of time. The downside? It can be inefficient and cost more in the long run to depend on a space heater. Follow these space heater safety precautions.
Install a Fireplace or Wood Stove in your Sunroom
When most people build a sunroom, they only consider its use during the Summer and not during the Winter. Consider installing a small fireplace of wood stove into your sunroom to make it a 4-seasons friendly space. Although a wood stove can take time and money to install, it gives off a large amount of heat in a short amount of time, especially in smaller spaces.
Expand your HVAC System to your Sunroom
You can expand your existing HVAC vents to the sunroom in order to incorporate heating and cooling into it. This works well for newer systems that have enough capacity to cover additional spaces. Your local HVAC Professional will be able to tell you if this option is available for you in your home.
Use a Ductless Heating or Cooling System
A ductless heating/cooling system, also known as a ductless mini-split system, can be a good way to ensure your room is heated properly. A ductless system is a good option to heat a sunroom if your current HVAC system can't handle any more rooms. This requires an individual unit to be installed inside and outside of the room. Although this can be pricey, it is convenient to control the temperature of a room that varies in temperature much more than others.
Consult an HVAC Professional Near You
If you are unsure which option is best for you, it is best to consult your local HVAC professional. Leave the installation to the experts and call A. Borrelli Mechanical. We can help you decide which system will work best for you and your home.