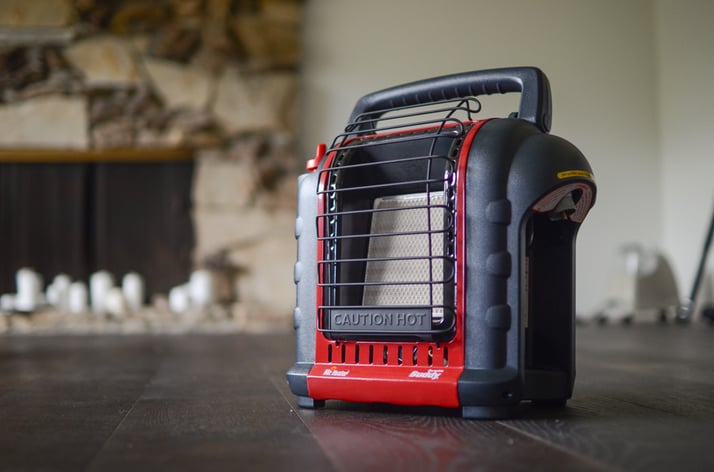 According to Electrical Safety Foundation international (ESFI), more than 65,000 fires are caused by heaters each and every year.
Space heaters are only dangerous if the proper precautions aren't taken. There are steps that you can take to keep you and your home safe from and warm this winter.
1) Turn it Off
Leaving your space heater on while you're not home or nearby puts it at risk of overheating. It is also not recommended for a space heater to be running while you are sleeping. Studies show that 38% of house fires occur between 8 p.m. and 8 a.m.
By only using your space heater when you are present, you can stay safe (and also save you money on your electric bill).
2) Plug it into a Wall
Make sure you plug your space heater directly into a wall outlet and not a power strip or extension cord. Space heaters generate a lot of energy, which can cause the outlet to overheat and short circuit, especially if it's sharing with another electrical source.
Did you know that energy from space heaters sometimes reaches as high as 600°F?
3) Keep Away From Flammable Objects
It is true that space heaters can be used on low carpet, but any shag or high-set carpet is a serious fire hazard. To be safe, keep your space heater at least 3-feet away from anything that can burn such as curtains, couches, paper, and carpets.
4) Should I Use an Electric or Combustion Heater?
Although combustion heaters are great to have when the power goes out since they run on gas or kerosene, electric heaters tend to be safer if you are following precautions.
Ceramic fan-forced heaters are the most popular because of their versatility and safety. Most are equipped with timers, remote controls, and more than one fan setting. On top of their convenient features, they are not hot to touch so they are safe for children or animals.