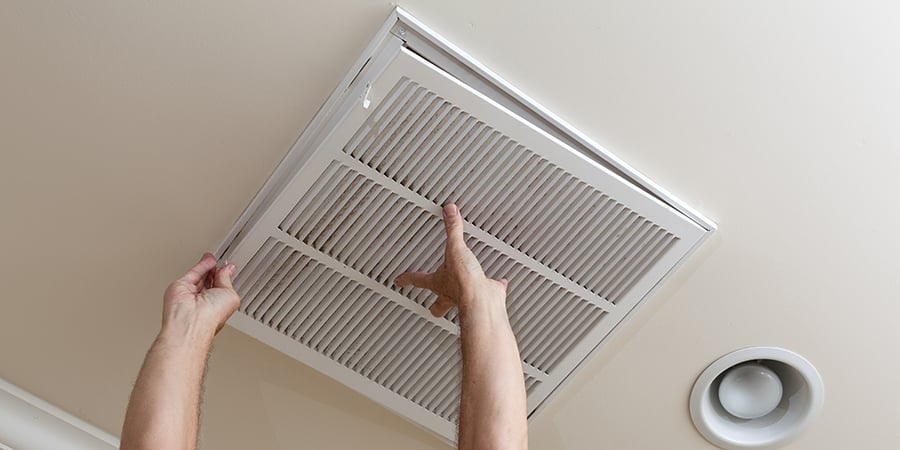 The average human breathes in 11,000 liters of air. Because of the COVID-19 pandemic and social distancing orders, everyone is spending most of the time at home. Making sure that your HVAC system is up-to-date and its air-ducts and vents are clean ensures that the air you are breathing is clean. But why is it important to have good indoor air quality?
Clean Air Eliminates Allergens
Studies show that 1 in 5 Americans suffer from either indoor or outdoor allergies. With COVID-19 social distancing orders in place along with Spring in full-swing, it is important to focus on the cleanliness of your HVAC system to minimize allergy symptoms.
When your HVAC system isn't maintained, dust can build up internally. This dust is circulated throughout your system and released back into the air that you breathe. If you are staying inside to reduce seasonal allergies but are still showing symptoms, it might be time to clean your system.
Reduce Odors and Airborne Bacteria
When your HVAC system isn't properly maintained, you could have increased humidity in the air. This humidity not only puts extra weight on your respiratory system. An overly moist environment can cause mold to build up in your filtration system.
A traditional filter doesn't stop bacteria's from filtering into your home air. UV filters and air sanitizing lights installed inside of your HVAC ductwork kill airborne germs and mold. This stops the smell of mildew cycling into the air that you and your family breathe.
Lower Energy Costs
When your ductwork has buildup such as mold, dust and a poor filter, it can cause your system to work harder than it needs to. Over-worked HVAC systems use more energy to keep your home at a comfortable temperature.
By keeping your HVAC system maintained for good air quality, you ensure optimization of ventilation and airflow. The ability for your system to run smoothly will limit energy usage and overall costs.
Stay Comfortable in Your Home
While we are spending our time safe in our homes, it is important that the air we are breathing is also safe. In accordance with Andrew Cuomo's "New York State on PAUSE" executive order, A. Borrelli Mechanical is an essential service that will remain open.
If your HVAC system need cleaning, call A. Borrelli at 914.301.7495 to schedule your Spring maintenance check to ensure you and your family are staying safe at home.