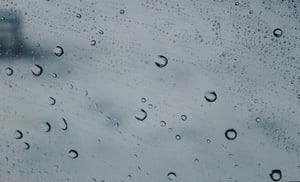 Homeowners in Westchester know that with hot summer temperatures comes high humidity. Too much of it can be uncomfortable and can cause mold growth. In fact, humidity levels above 55% can cause mold and bacteria to grow if left in a room for 24-48 hours.
If you spot foggy windows, mold spots, musty smells or water stains and clammy skin, the humidity in your house might be too high. Here are some things you can do to combat high humidity levels:
1. Invest in a Humidifier
Homeowners spent an average of $7,500 for mold remediation last year, and commercial property owners can end up spending tens of thousands. Using a dehumidifier not only helps you avoid these costs. It helps combat allergies, reduces odor, and creates a healthier environment.
2. Run Exhaust Fans in the House
Your kitchen and bathrooms have exhaust fans for a reason -- use them. Whenever you shower, cook, or bath, be sure your exhaust fans are on.
Regular fan use clears out humidity from showering, bathing and cooking, which keeps mold growth at bay and preserves your home's drywall, paint, wood trim and structural components.
3. Grow Plants that Absorb Humidity
Plants dehumidifying plants in your house remove moisture from the air and lower humidity level. They also help to clean your indoor air of pollutants and allergens. Some of the most popular plants include Peace Lily, Boston Fern, and English Ivy.
But be careful. Other types of houseplants do the opposite and release moisture and can add to your humidity problem.
4. Clean Your AC Filters
Running your air conditioner is a great way to reduce humidity inside your home. AC units pull air from the outside but filter out the moisture. Maintaining a clean filter will help ensure that your AC runs efficiently and without any air flow issues.
5. Keep downspouts and gutters clean
Adjust your downspouts so that they carry water further away from the house and prevent water from pooling around the foundation of your home.