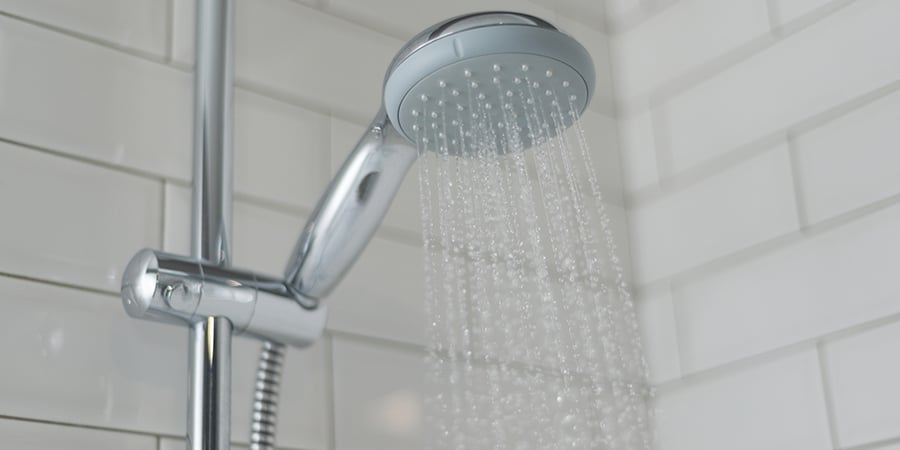 Starting your day with a morning shower can be a great way to wake up. But there are few worse things than when you run out of hot water during your morning shower. If this has happened to you before, there can be a simple solution. Avoid a morning ice bath with these helpful tricks.
Your Water Heater's Temperature Control is Set Too Low
Every water heater has a temperature control thermostat. If you are experience cold showers often, raising this thermostat temperature can be a quick and easy solution to your problem. If you have a gas heater, you can find this on the gas valve near the bottom of your tank. If you have an electric heater, it is most likely behind a panel.
Your Water Heater Isn't On
A blown fuse or pilot light can cause your water heater to turn off. If this is the case, you can simply reset your breaker.
You Have a Faulty Shower Valve
If your shower gets cold when someone runs the water elsewhere in your home, you might have a faulty shower valve. This can happen from wear and tear, especially with rubber valves. Hot water causes the rubber to distort overtime and can cause blockages in your water flow. Replacing a shower valve calls for experience and special tools, so call in a plumber if you don't know what you're doing.
Your Plumbing is Corroding
New York and Connecticut are full of beautiful, historic homes. But if you live in an older home, you might have steel piping, which corrodes overtime. Newer homes are less likely to have this problem with their plastic and copper piping.
If you need to replace a corroded pipe, make sure that you turn off all of your water prior to replacing it. This job is a little more advanced, and in most cases should be handled by a professional plumber.
What if my Shower is Still Cold?
With over 30 years of experience in New York and Connecticut, A. Borrelli Mechanical can help. Contact A. Borrelli today and our experienced team can help find and fix any plumbing problems you may be experiencing.