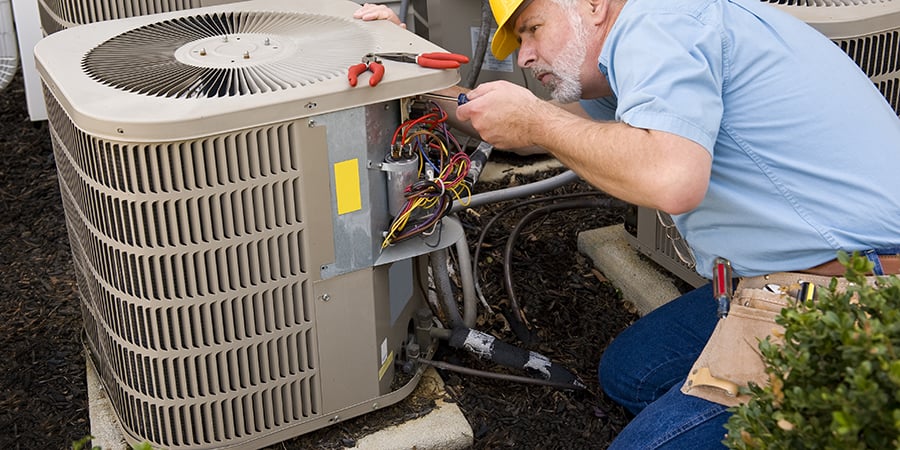 Heating, cooling and ventilation services are essential to our homes health. Not only do up-to-date and well-kept systems provide us comfort in our homes, they also are improve the quality of the air that we breathe. Because of their complexity, HVAC issues can sometimes occur. What constitutes an emergency call to your HVAC professional?
Burning Smells
We're not referring to that pizza you left in the oven a little too long. If you smell burning coming from your air conditioning, it usually means there's and electrical problem. The burning smell means that there's something causing your unit to get so hot that something inside of it is melting.
How to proceed:
Turn off the system immediately and call your emergency HVAC service. This is something that shouldn't be ignored.
Unusual Noises
Not all noises coming from your air conditioning are treated equally. We tend to adjust to the quiet airflow that comes from our vents, but what sounds mean calling in the professionals?
If your air conditioning unit starts to make noises that sound like snapping, popping or abnormal buzzing, it's time to call the professionals. This usually means an electrical issue that only a trained HVAC service provider can safely fix.
Similarly, a screeching noise coming from your unit means something isn't quite right. This usually means that there is a lot of pressure in your compressor.
How to proceed:
Turn off the unit and call your HVAC professional.
No Air-flow
During the warmer months, opening the windows might not be enough to keep your house cool. Although this might not constitute as an emergency in the spring, during the summer high heat is a danger to your health.
How to Proceed:
Is it hard to breathe? Do you have small children or pets? If the temperature is peaking, this is considered an HVAC emergency. Turn off your system as to not cause any further strain to the system.
Where to Find 24/7 HVAC Emergency Service
A. Borrelli mechanical has been servicing local areas and Westchester county since 1981, offering 24/7 Emergency Service. If you are experiencing any signs that you need a professional, call us today.