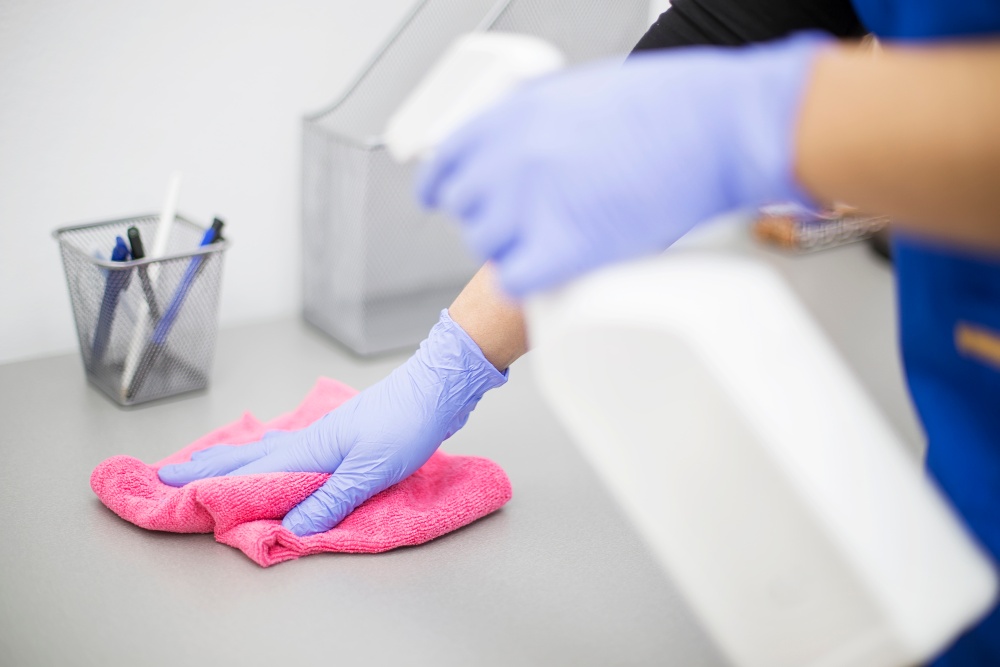 The Omicron variant, as well as COVID-19 cases, have been on the rise the past few weeks. Aside from social distancing and washing your hands, one of the most effective ways to fight the spread of Covid is cleaning and disinfecting frequently touched surfaces in your home.
In most cases, cleaning alone removes most virus particles on surfaces.
A few tips:
Clean surfaces using a product suitable for each surface.
Focus on clean high-touch surfaces–such as doorknobs, tables, handles, light switches, and countertops–regularly and after you have visitors in your home.
Clean other surfaces in your home when they are visibly dirty or as needed.
When to Disinfect
Disinfection to reduce transmission of COVID is likely only needed when someone in your home is sick or if someone positive for COVID-19 has been in your home within the last 24 hours. If this is the case, follow these tips:
Clean surfaces and items using soap or detergent and water.
Disinfect the clean surface with an EPA-registered disinfectant approved for use against COVID-19. You may also use any bleach-based product. Always follow the directions on the label and use gloves and other protective equipment as needed.
Cleaning and Disinfecting Different Types of Surfaces
Soft surfaces such as carpets and drapes should be washed or cleaned with soap and water or with cleaners made for use on these surfaces.
Personal devices, such as smartphones, headphones, and laptops, can be cleaned with alcohol-based wipes or spray with at least 70% alcohol. You should also consider putting wipeable covers on electronics, such as a screen protector and phone case.
Laundry. Use the warmest appropriate water setting and dry items completely. Use gloves and a mask if handling laundry for a sick person.
Hard surfaces, such as countertops, chairs, doorknobs, faucets, and light switches, should be cleaned more daily. Use an EPA-registered disinfectant approved for use against COVID-19.