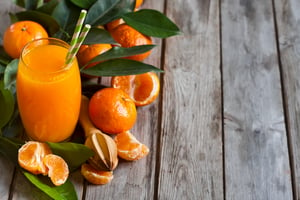 When the weather is hot, it's vital to stay cool. Your health matters, and when the temperatures rise, you have to take extra precautions to avoid heat related illness. People that stay out in the hot sun without getting the proper hydration can suffer from heatstroke, severe dehydration, headaches and more.
Drink Your Water
Your body needs water to stay hydrated throughout the day, and this is most important during the hot summer weather. To stay properly hydrated, you should drink one ounce of water for every two pounds of body weight that you carry. This means that if you are a 150 pound adult, you should be drinking 75 ounces of water per day to stay hydrated.
Find Some Shade
Not only is it a little cooler in the shade, but you will avoid some of the harmful rays of the sun when you hang out under a shade tree in the hot summer. Especially when the heat of the day is at its peak between noon and 2 pm, find a cool place to relax and unwind. If you must be in the hot sun, make sure that you at least give your face some shade by wearing a hat.
Stay Cool with at Home with an Air Conditioner
If you don't like the hot weather, it's important that you stay cool during the grueling heat of the summer. Air conditioning units come in all sizes, and if you have not yet invested in an air conditioner for your home, it's time to make the purchase. Keep your home cool when the weather outside is unbearable so that you have a comfortable oasis where you can sit down and enjoy yourself.
By staying well hydrated, staying out of the sun when the day is the hottest, and using air conditioning to cool off, you will have a happier, healthier summer this season.