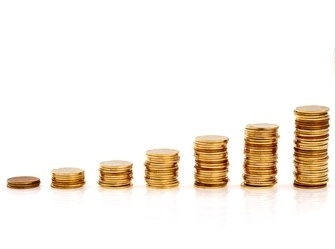 If your water heater bills have been rising, you're not alone. Because the water heater is often tucked away in the basement or a utility closet, it's easy to forget that it needs some attention. Here are three ways to cut costs on your water heating bills this winter.
1. Consider a Gas Conversion
If you have an electric tank water heater, you are heating your water in the most expensive way possible. This is because the heater needs to cycle on regularly to keep all the water in the tank hot until you need it. The bigger the tank, the more energy it takes to keep the water hot. Heating water for a family of four gets expensive quickly, but you can cut your cost in half by switching to a wear heater that uses natural gas instead. Choosing a tankless gas-fired water heater could save you even more. Qualified plumbing contractors will be able to talk you through the steps to convert to gas in your home.
2. Don't Skimp on Plumbing Service
Water heaters need regular tune-ups so that small problems don't turn into major emergencies. Even small issues can make your water heater run less efficiently, causing you to spend more on your utility bills than you should. Annual maintenance should include testing the valves, checking the anode rod, draining the tank and cleaning out any sediment. Luckily, the trained plumbers at A. Borrelli Mechanical can take care of all this for you. The advantage to choosing a professional is clear: you get a trained pair of eyes to inspect your equipment and quickly spot any needed repairs during the routine maintenance visit.
3. Have Local Plumbers Insulate Your Water Heater
Just like the rest of your home, adding insulation holds in heat and lowers your utility bills. Plumbers can easily insulate the pipes around your water heater to reduce heat loss as water travels from your basement up to the shower. They can also add an insulating blanket around the tank to help hold heat longer, which will keep the water heater from cycling on too often and burning too much fuel.
A. Borrelli provides seasonal service calls and can answer all of your burning questions about your water heater. Their friendly, fully licensed staff can do more than that: they can help you save money on your utility bills, too. They also offer 24-hour emergency on-call service in West Chester County, so you can rest easy knowing you're in good hands.