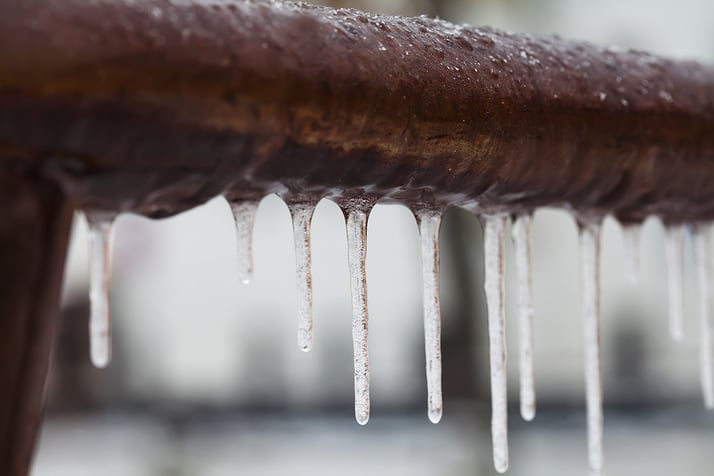 As the temperature drops this winter, there is the risk that your pipes might freeze both inside and outside your home. Frozen pipes may lead to bursts which result in costly repairs and collateral damage to your home. Here are some tips you can follow to prevent your pipes from freezing this winter.
Prepare Ahead of Time
The best way you can prevent freezing pipes is through preparation. Have a professional inspect your home for vulnerabilities before the full swing of winter arrives. Certain pipes may be more susceptible to freezing than others. For example, pipes that route through entrances of your home are much more likely to freeze and burst.
Contact an A. Borrelli HVAC technician to help you determine your best options in insulating and rerouting pipes.
If You Plan on Being Away
If you plan on traveling during the winter, prepare your home for frigid temperatures to avoid freezing pipes. Try to maintain a constant temperature throughout your home (no lower than 55 degrees) and drain the water system by shutting off your main valve and running all faucets until the water stops.
When a Pipe Freezes
Shut off the main valve and call a licensed HVAC technician from A. Borrelli to help you determine the next steps. With licensed, trained, and insured technicians, you can count on A. Borrelli HVAC to handle your heating, cooling, and plumbing needs.