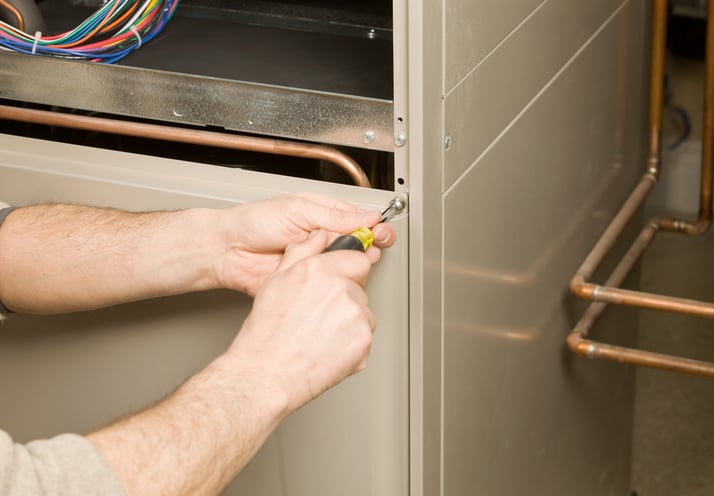 To ensure reliable heating during the winter months, it is important to regularly service your furnace. Without maintenance, your furnace may waste energy or create harmful emissions. Now that the weather is getting colder, it's a good time to check up on your furnace to have a comfortable, stress-free winter.
Don't Wait
The last thing you want to worry about during a snowstorm is your heating system. Before winter begins, schedule a service appointment for your furnace. The best time to make an appointment is in November to have time for any necessary repairs. A pre-winter check can also clear out soot, dust, and other deposits that can damage furnaces or lead to inefficient heating.
Change the Air Filter
When you constantly change your air filter, you can save 5-15 percent on your energy bill. Follow the manufacturer's recommended time for filter changes and check your furnace filter monthly to determine if a change is needed sooner. Some homeowners also find it easier to simply replace the filter on the first day of every month.
Clean the Vents
Warm air is forced into different rooms through vents. Keeping these clean can affect how much effort the furnace has to use to heat a house. Clean vents are also good for air quality since it reduces dust, pollen and other allergens. To clean your vents this season, contact us at A. Borrelli.
Pay Attention to Any Noises
Any unusual noise coming from a furnace can be a sign of a problem. If your furnace makes a weird noise during use, contact a professional to take a look and prevent any future issues during the cold seasons.
Be Wary of Smells
The first time your furnace turns on this season, there may be a smoky, burning smell that comes out of your vents. This can be a sign of any number of problems with your HVAC system, some of which can be dangerous to you and your family.
Contact Us Today!
Borrelli can ensure that your furnace is ready to heat your house and keep you safe no matter how cold this winter gets. When it comes time to get your furnace checked out, remember that A. Borrelli is your source for HVAC in Westchester.