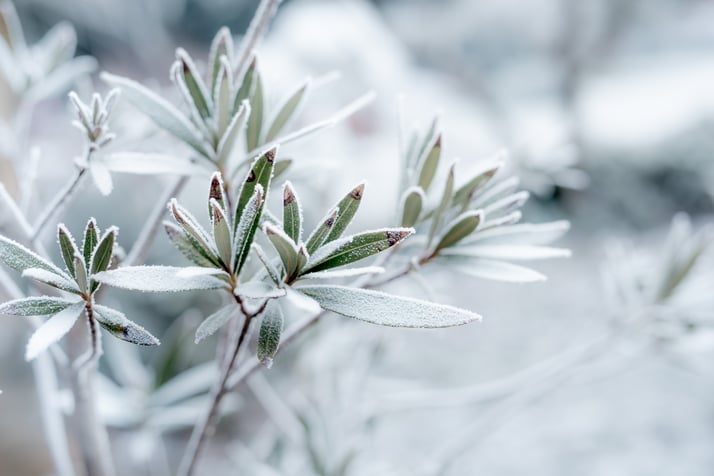 Despite the colder weather and regular rainfall, we still haven't had our first major winter snowfall yet. Fortunately, if you have an outdoor garden, you still have some time to winterize your plants to flourish in the spring. Here are 5 tips that you can still use to prepare your garden for the colder months ahead:
1. Clean Up Diseased Plants
One way to make sure that your garden is healthy and ready for the spring time is to remove any diseased plants. While rotting plants benefit the soil, plants with diseases, pests or fungi can present a danger to your garden. Look over your plants and if you notice any signs of disease, remove them from your garden. Remember to leave dead or rotting plants alone as they will protect your soil from erosion throughout the winter.
2. Remove Any Weeds
You can also prepare your garden for the spring by removing any weeds within the vicinity. Invasive weed species may remain viable even if in a compost heap or pile, so the best thing to do is remove them completely by either throwing them into the trash, or moving them to the borders of your property. Completely disposing of weeds is the only way to prevent them from popping up again in the spring.
3. Prepare Your Soil
During the colder months, you can enrich your soil by adding manure, compost, or organic fertilizers. These amendments will have time to break down in the soil to become active and beneficial by the time spring rolls around. It will also break up some of the work you would otherwise do when the warmer seasons arrive.
4. Replenish Mulch
Winter is a great time to replenish mulch as it has similar benefits to summer mulching. Taking the time to add mulch to your garden now will reduce water loss and soil erosion. Mulch also preserves soil temperatures which can protect your plants' roots from freezing and thawing moisture in the ground.
5. Plan for the Spring
One of the most exciting things to do during the winter months is plan what you wish to accomplish in the spring. Do you want to add a new section to your garden, experiment with unusual plants, or revitalize plants that have not grown adequately in seasons past? Take this time to think about your goals and what went right and wrong last season and see how you can improve!