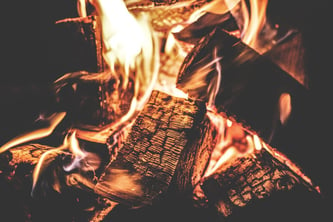 No matter what candidates you supported, you're probably united with your fellow Americans in being glad that the election is over. But just as campaign commercials left the airwaves, cold air came blowing through the Northeast. Are you ready for winter? Not if your home or business is too hot or too cold. Let the comfort experts at A. Borrelli help you prepare for the coming months.
Running Hot and Cold
Weather's unpredictable, so your HVAC system can't be. Imagine your home's heating vents start blowing cold air during a blizzard, or your business is so sweltering hot in January that your employees can't think straight.
When your HVAC system isn't working correctly, everything can be negatively affected -- from your mood to the efficiency of your business to your electricity bill. And it's more than just your comfort that's at stake. During New York winters, having reliable heating is a critical matter of safety for all the people and pets in your care.
The A. Borrelli Difference
HVAC systems can be complex, and fixing malfunctioning systems can't wait. If you hire someone who can't get the job done, you waste your money and prolong your discomfort.
That's why you need experts with a proven track record as leaders in the HVAC industry. A. Borrelli has served the Westchester and New York City metro area since 1981, and our lasting success can be credited to both the expertise of our skilled technicians and the relationships we've formed with satisfied clients.
We offer 24/7 emergency service, because HVAC problems don't wait for business hours. But we're not just here to help you after trouble strikes -- we also do seasonal service calls to help you make sure your systems are ready to go before the worst of the winter weather arrives.