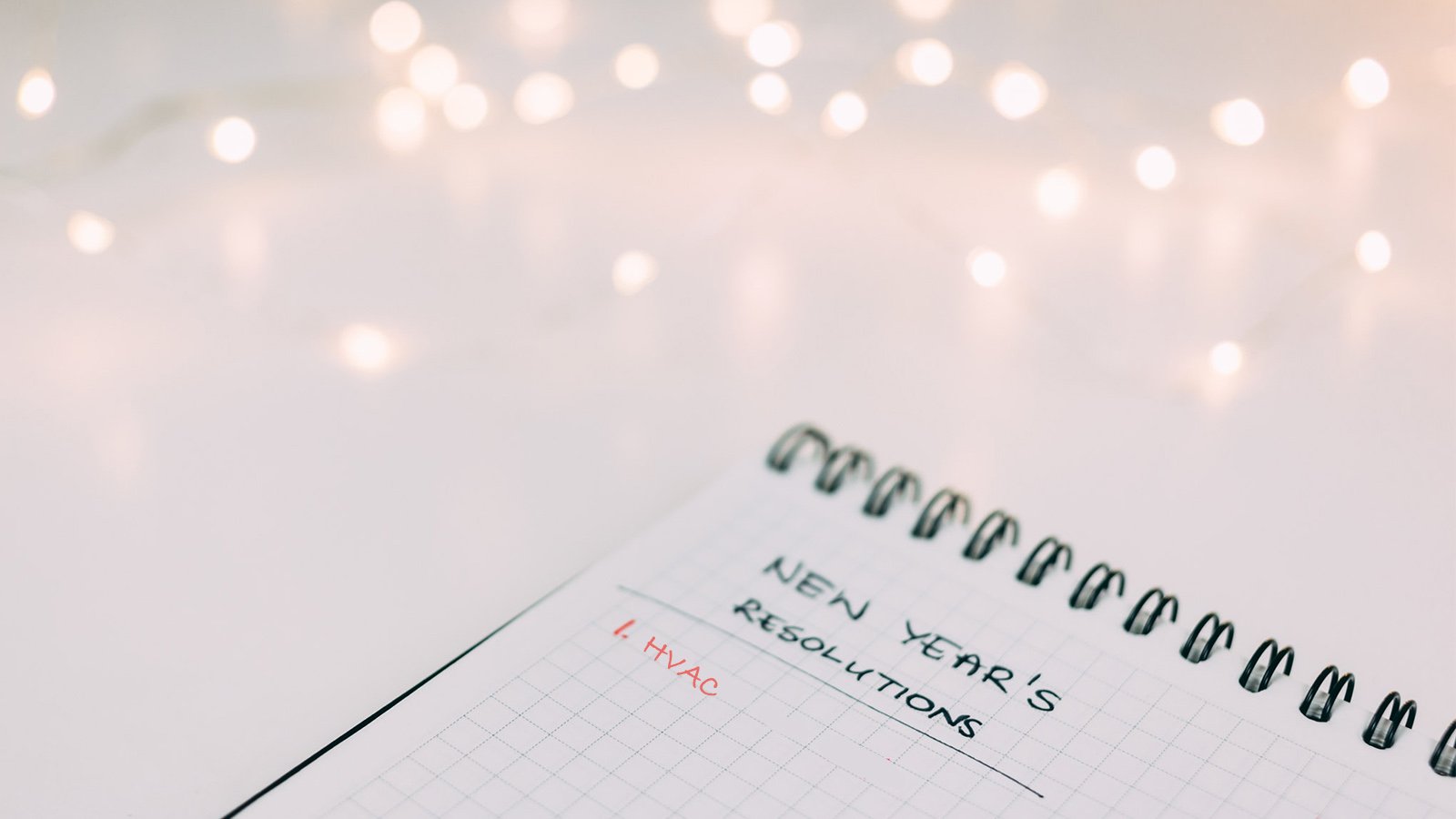 Happy 2022! The start of a new year is the ideal time to take a fresh approach to your home's HVAC and Plumbing system. While you're making resolutions to take better care of yourself, your family and friends, make some to take better care of your home as well. This includes your HVAC system and plumbing.
So what can you do to ensure your plumbing and HVAC functions better this year? Well, we've got some ideas...
Plumbing
Insulate your pipes for the winter. Homeowners run the risk of burst pipes due to the water inside freezing. But there are things you can do to avoid plumbing issues. Make sure they're properly insulated to avoid plumbing disasters.
Stop using your toilet as a trashcan. Even if they're small, or even if the package says "flushable," some everyday items can cause messy and expensive problems for your plumbing. Products that might seem safe to flush down the toilet, such as personal care wipes, dental floss, and paper towels, don't dissolve quickly in water. These can cause nasty clogs and backup the sewer in your home or neighborhood.
HVAC
Change your air filter regularly. Changing the filters is the single most straight forward HVAC maintenance task for you to do. When the air filter is dirty, it slows down the process of heating or cooling, and can negatively affect your home's indoor air quality. Cleaning or changing the filter is all you have to do to improve HVAC output and increase indoor air quality.
Improve your indoor air quality. Keeping your indoor air quality high is essential for your family's health and your HVAC system's efficient operation. According to the EPA, Americans on average spend approximately 90 percent of their time indoors. Growing scientific evidence states that the concentrations of some indoor pollutants are often 2 to 5 times higher than typical outdoor concentrations. See our list of ways to improve the indoor air quality of your home.
Invest in a smart thermostat. An automated or smart thermostat allows you to turn off your HVAC unit when no one is in the space. Some can even learn your schedule and program themselves to only run when you're at the house. You can also easily control the temperatures from your phone, even when you're not home. All this allow you more control over your energy usage and helps reduce its power consumption
Schedule preventative maintenance. Professionally maintaining your HVAC system can help you save money in the long run by taking measures to keep your heating and cooling system running smoothly year-round. Regular maintenance checks can find minor problems before they become major ones.



Your unit will also last longer if you replace the worn-out parts as soon as possible. Well maintained units can last up to 15 years.
With these resolutions, you can rest assured that your plumbing and HVAC system will operate properly year around. Of course, if the unexpected happens or if you need emergency repairs, our experienced HVAC technicians are always a phone call away.