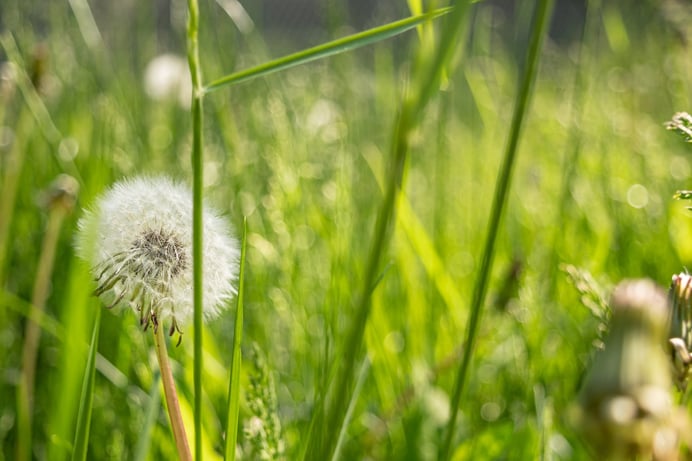 Spring is just around the corner, which brings longer days, warmer weather, budding flowers, and seasonal allergies. Trees usually start pollinating in March, and the peak of the tree pollen season is in mid to late April. More than 81 million people in America suffer from seasonal allergies each year, so don't feel alone when your eyes start to water and itch. If you suffer from these springtime allergies, here are some ways to minimize the effects of pollen in your daily life.
Reduce Exposure to Pollen
One of the easiest ways to prevent allergic reactions is to avoid exposure to pollen as much as you can. This can be as simple as closing your windows in your home and car to not let any outdoor air in. If you work outside or spend a lot of time outdoors in general, be sure to shower before you relax and get comfortable in your home. Pollen easily collects on your skin and hair and can spread on your couch or bed sheets if not washed off before-hand.
Clean Your Home
Sometimes the simplest solution is to create a routine of cleaning your home from top to bottom when it's needed to control your allergies. Dust and pet dander can quickly build up on floorboards and ceiling fans if these are usually not included in your routine household cleaning. Keeping your clothes, bedding, and other upholstery clean helps minimize outdoor allergens inside your home. There is no need to be miserable inside your own home during allergy season.
Install a Whole House Dehumidifier
Many people install whole house dehumidifiers for many reasons, from allergies to general comfort. Whole-house dehumidifiers control humidity levels, make your home feel cooler, and lower the chances of mold growth. Before you purchase a dehumidifier, it is important to talk with your HVAC professional to make sure you're making the right choice.
Change Your Air Filter
Air conditioning filters play a major role in reducing the number of allergens inside your home. Air filters are designed to filter out all the dust and debris particles that work to find their way into your home's airflow. However, they can only do their job if they are cleaned and changed regularly. It's smart to get into the habit of checking or changing air filters regularly. Dirty air filters lower the indoor air quality and lower your HVAC unit's energy efficiency. This is something you ask a HVAC professional to change for you.
Consider Having Your Air Ducts Cleaned
Could there be a connection between your sneezing and your air ducts? If you suffer from allergies, your air ducts may partially be to blame. Over time, air ducts can accumulate a substantial amount of dust and debris if it is not cleaned out. A professional is needed to properly clean your ducts.
Creating and maintaining healthy indoor air quality during the spring season is possible. Talk to a professional and consider pursuing indoor air quality upgrades to benefit your home in the spring and throughout the year!