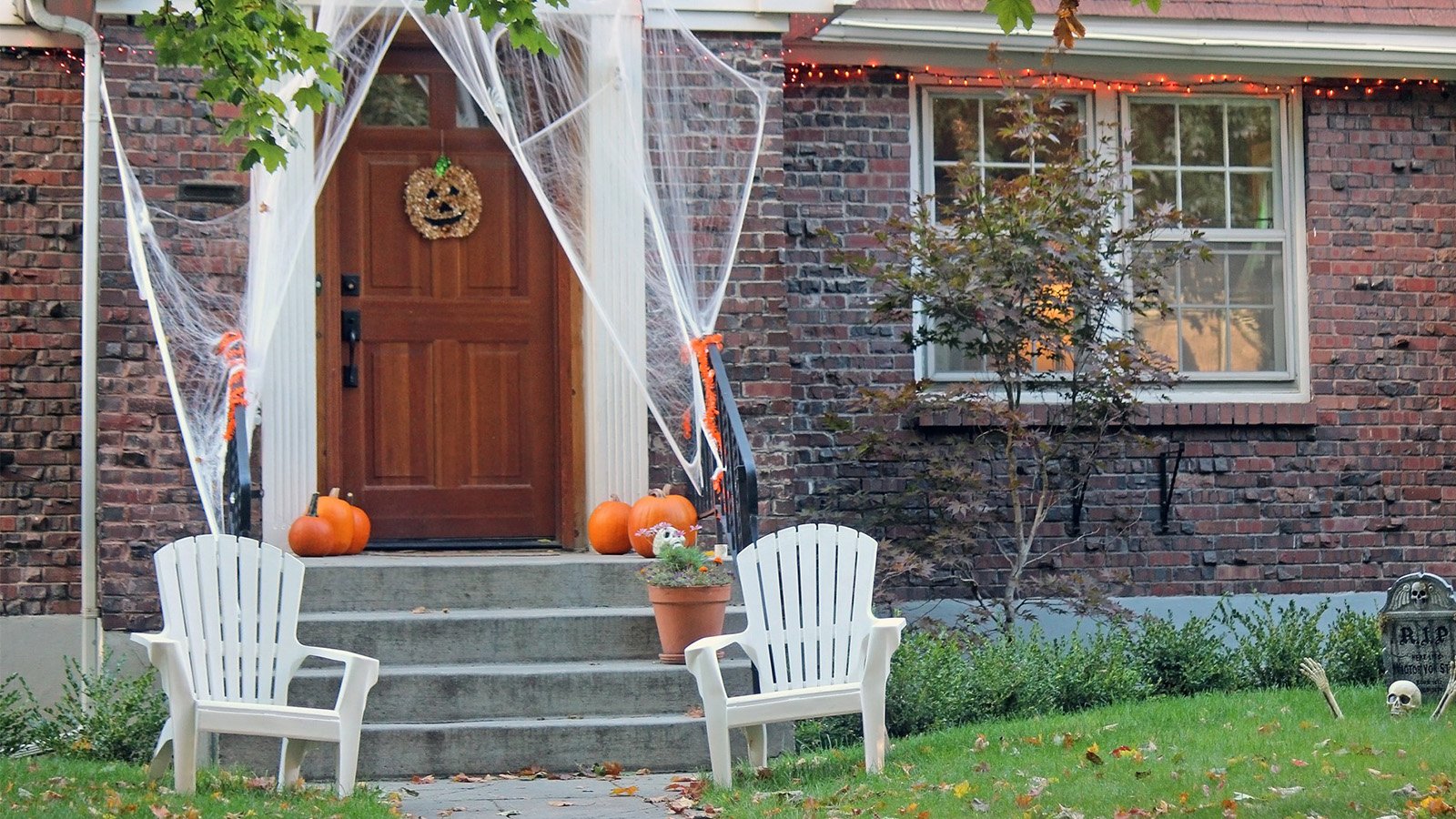 Happy spooky season! October is one of the most enjoyable times of the year as we decorate our homes for the fun and creeps of Halloween. You might not give much thought to how the decorations you choose affect your HVAC system. But to ensure that you don't sacrifice HVAC safety amidst the fun, here are a few HVAC tips to keep in mind:
Be careful not to block vents
Large decorations can block your home's vents and block air from moving in and out of the ductwork. This can hamper your HVAC system's heating and cooling efforts and make it work harder. Place decor away from the vents to ensure proper airflow.
Don't block your outdoor unit
Just like your indoor unit and vents, air needs to be able to move in and out your outdoor unit. If you're decorating the outside of your house for Halloween, be careful that the decor doesn't hinder airflow and cause the outdoor unit to overheat and break down.
Be careful with webbing decorations
Fake webs are an easy way to get your house ready for halloween. But they can also easily get sucked into the vent, end up in your HVAC unit, and clog air filters. Use spider web decorations sparingly and avoid using them near your indoor and outdoor units.
Keep flammables away from your HVAC unit
Candles and other flammable decor should be kept as far away as possible from your HVAC unit. Not only are they a fire hazard, but the wax from candles can break down your unit. Use electronic alternatives like battery-operated candles, and glow sticks instead.
Be mindful of energy usage
If you plan on putting up a real Halloween show for trick-or-treaters, be aware of the extra energy costs that you'll incur. Projectors, large speakers, lights and other electronic decor will use up more energy and electricity.
—
October is the perfect time to do a preventive maintenance check on your HVAC system. For a relatively small investment, you could save money and enjoy increased safety and comfort in your home. Contact A. Borrelli today for all your heating, cooling and plumbing needs.