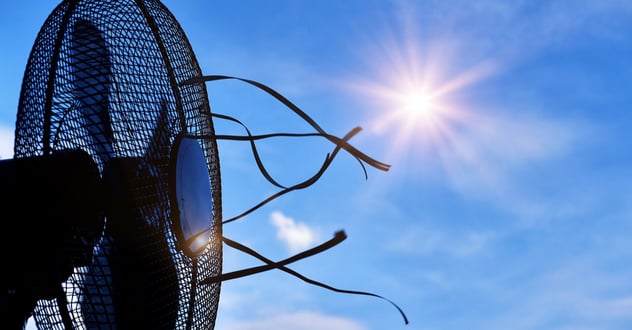 As the summer heat starts to intensify, homeowners might be trying to find ways to keep cool without breaking the bank.
Here is a list of things you can do to make sure that you stay cool during the summer:
Dehumidify - With less moisture in the air, your air conditioner runs more efficiently, using less energy and saving you money. It also helps reduce odor and protects from mold.
Turn off lights when not in use - Light bulbs produce heat, especially incandescent ones. Minimize their usage and switch to more energy efficient bulbs to reduce cost.
Shade your south-facing windows - the southern facing side of your house absorbs the sun's heat energy the most. Energy efficient window treatments or coverings such as blinds, shades and films can reduce heat gain when temperatures rise, reducing energy costs.
Rearrange furniture so that you aren't blocking any AC vents - Blocked vents will slow down the cooling of your house and lead to higher energy use.
Use ceiling fans - Running a ceiling fan counterclockwise creates a breeze that makes your home feel cool, allowing you to lower your thermostat settings and your cooling costs.
Use a clothesline instead of your dryer - Make the best use of summer heat by drying your clothes outside. It will save you a ton of money in energy costs during the summer.
Always use bathroom and kitchen exhaust fans - Along with the heat from showering and cooking, these exhaust fans will also draw out the heat from other rooms nearby.
Open windows at night - During the summer, nights tend to be much cooler than the day. Make the most of this by opening the windows before sleeping.
Clean your ducts every year - According to the U.S. Department of Energy, 25 to 40 percent of the energy used for heating or cooling a home is wasted. Cleaning your ducts from dirt and debris helps ensure your cooling system runs efficiently all summer long.
Have preventable maintenance performed on your air conditioner each year - Routinely replacing/cleaning air filters can lower your A/C system's energy consumption by up to 15 percent. Have a HVAC technician check your cooling system annually to ensure optimal performance.
Keep cool all summer long with A. Borrelli Mechanical air conditioning service! Schedule a preventative maintenance or startup of your home's cooling system to ensure it run optimally all summer long.