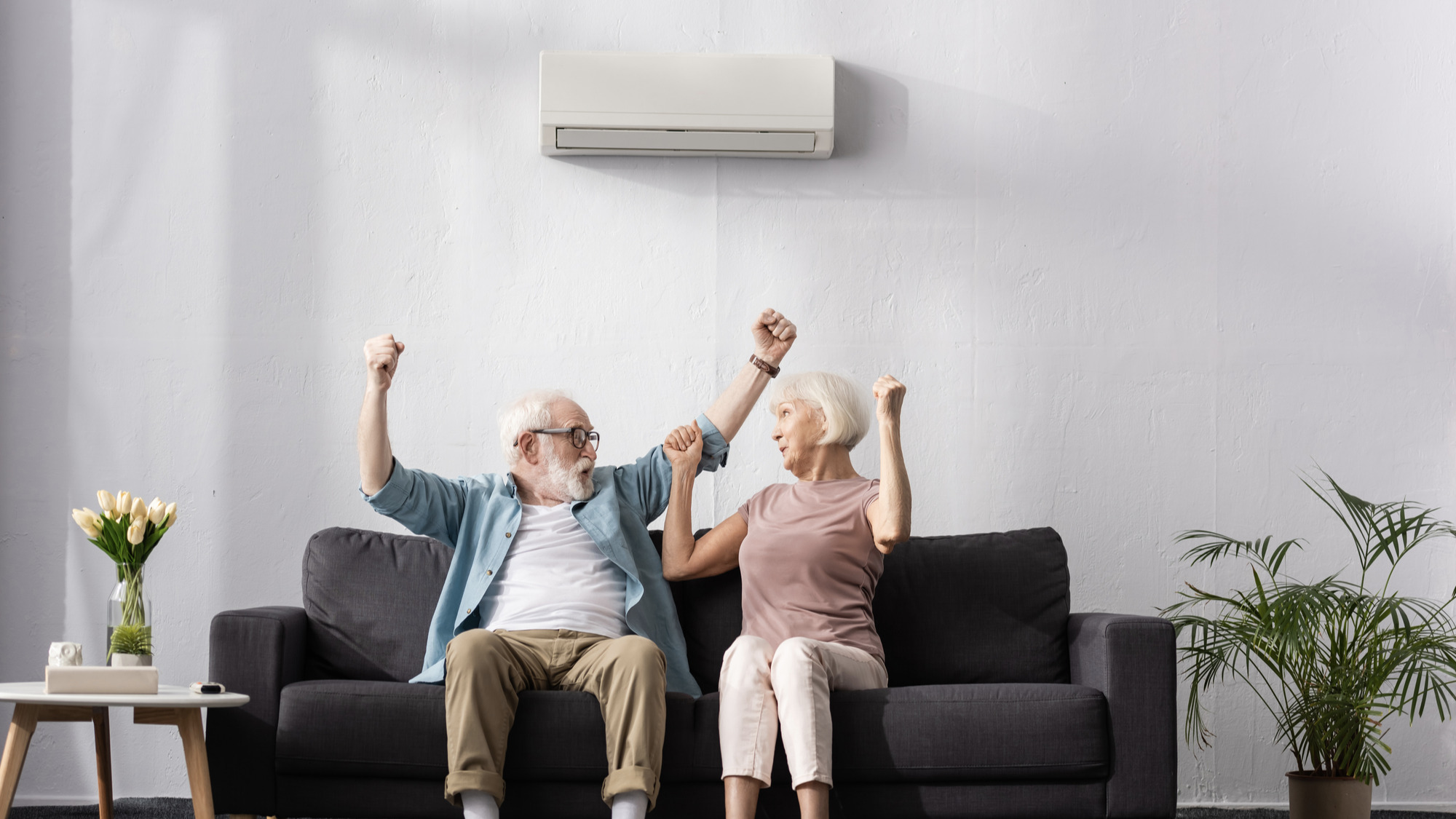 HVAC systems help seniors stay safe, comfortable, and independent while they're in their own home. If you're a senior or someone who helps an elderly relative take care of themselves at home, follow these tips to get the most out of your HVAC system.
1) Change Your Filter
Changing the filters is the single most straight forward HVAC maintenance task for you to do. When the air filter is dirty, it slows down the process of heating or cooling, and can negatively affect the building's indoor air quality. Usually, cleaning or changing the filter is all you have to do to improve HVAC output and even decrease allergy symptoms for those in the building. The EPA recommends replacing your home's HVAC air filter every 3 months or sooner to protect seniors from adverse health effects.
Pro tip - When selecting the right air filter for your home, you want to take into account the filter's minimum efficiency reporting value (MERV) rating. A higher MERV score means that the air filter will catch the smallest of particles better. High-efficiency particulate arrestance (HEPA) filters are considered to be the most effective residential air filters and can filter 99.97% of all particles.
2) Maintain Safe Indoor Temperatures
Elderly people are particularly vulnerable to temperature changes and cold weather. For those reasons, seniors need to maintain a comfortable temperature at home. Using a programmable thermostat in your home is a great way to improve comfort and convenience. The programmable options make temperature management easy and stress-free.
Be sure that you know how to properly use the thermostat and all its features. Seniors who live on a fixed income will sometimes maintain low temperatures at home to save money. Avoid doing this!
Instead, set the HVAC system to only be on at certain times a day when you're at home or when certain temperatures need to be reached. This will help cut down on your utility costs significantly.
3) Get Regular Tune-Ups
Preventative maintenance is key to a healthy HVAC system, and a comfortable, happy indoor environment. Schedule maintenance inspections at least once a year. An HVAC unit running at peak efficiency can save you hundreds each year in gas and electricity bills. It can also help spot small problems with your system before they become too big to repair.
Here's one more tip: keep a log of when your HVAC unit was last serviced, and include notes on what work was performed. Being familiar with your unit's history can better prepare you to identify future problems and assist your service technician in quickly diagnosing likely areas of trouble. Well maintained units can last up to 15 years!
--
With licensed, trained, and insured technicians in Westchester County, New York as well as Fairfield County, Connecticut, homeowners can count on A. Borrelli to handle their heating, cooling, and plumbing needs expediently. At A. Borrelli, we do HVAC and plumbing right, so call us at (914) 301-7495 today!