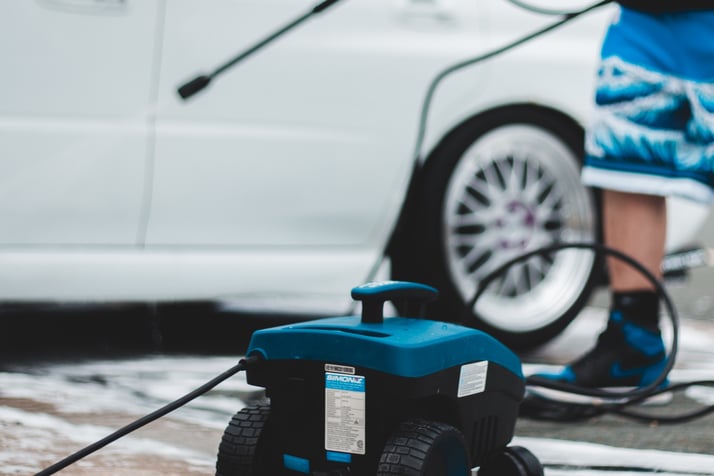 Pressure washers are an excellent tool for keeping your home maintained throughout the year. Their functionality makes them versatile cleaning tools; from washing your patio to deep cleaning rugs, pressure washers will make your cleaning projects a breeze. Here's how to pick the right pressure washer for you.
Do You Need a Pressure Washer?
Pressure washers are all-purpose cleaning equipment that can be used for just about anything. When it comes to outdoor cleaning, a pressure washer will make your life easier: they can clean cars, driveways, gutters, siding, outdoor furniture, garage floors, trash cans, and more.
Pressure washers are also excellent tools if you plan on painting as they clean hard to reach areas where grime builds up. Even if you don't plan on using a pressure washer weekly, storing one in your garage is a long-term investment toward maintaining your home.
Choosing a Pressure Washer
When shopping for a pressure washer, take into consideration how you plan on using it, when you will use it, and what your budget is. If you only plan on using the pressure washer seasonally, such as to clean your driveway, you will be fine going with a lower cost, direct drive washer. This type of pressure washer is commonly found at most hardware stores. If you anticipate needing to use your pressure washer for hundreds of hours per year, consider going with an agricultural or industrial model that can hold up against long-term use.
When shopping for a pressure washer, keep an eye on the GPM (gallons per minute) and PSI (pressure per square inch) of the models. The higher these two values are, the more powerful and effective the model will be. You will also need to determine if a gas or electric washer is right for you. Gas models are only more convenient if you need a washer that is portable.