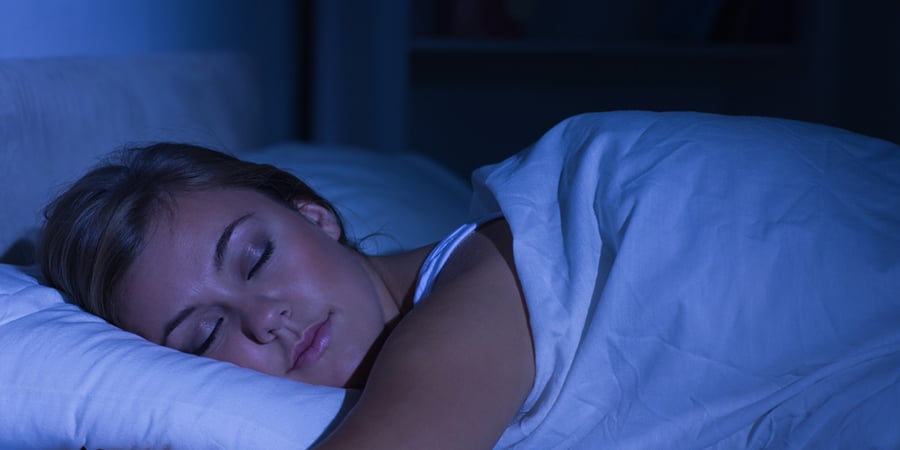 Setting your thermostat at the right temperature can make all the difference in how you sleep at night. But how do you know what that temperature is? Here's how to ensure you reach the optimal sleeping temperature.
Optimal Room Temperature for Sleeping
Did you know that your body's temperature decreases when you sleep? Because of this, research says that the optimal sleep temperature for the average human is 65 degrees. This temperature allows your body to fluctuate temperatures and remain comfortable throughout the night.
Bad Sleeping Environments
A bad sleeping environment occurs when your thermostat is set too high or too low. When you sleep in extreme temperatures, your body's internal temperature can change. This can cause disrupted and unrestful sleep patterns.
Too Hot
If your thermostat is set too high, you can experience restless sleep. When the room is too hot, you may have a decrease in REM sleep, which is the cause for restlessness. This can also be caused by too much humidity in a room, which is why it is good to have a dehumidifier where you sleep.
Too Cold
Colder temperatures don't directly effect your sleep in the same way that warmer ones will. But if temperatures are too cold, it can make it difficult for you to fall asleep and stay asleep.
Regulate Your Room Temperature for Sleeping
There are a few different ways to ensure that your bedroom stays within the optimal sleep temperature while you sleep.
Set your home's thermostat to automatically drop to a cooler temperature during your sleep hours.
Monitor the outside temperature to determine if your windows should be opened or closed while you sleep.
Monitor your humidity levels of your bedroom.
Update your HVAC System
Fall weather is unpredictable, but your home's temperature shouldn't be. If it's time for you to update your HVAC system to ensure you have the optimal sleeping temperature, A. Borrelli can help. Book your virtual consultation today to find out what system is right for your family and your home!