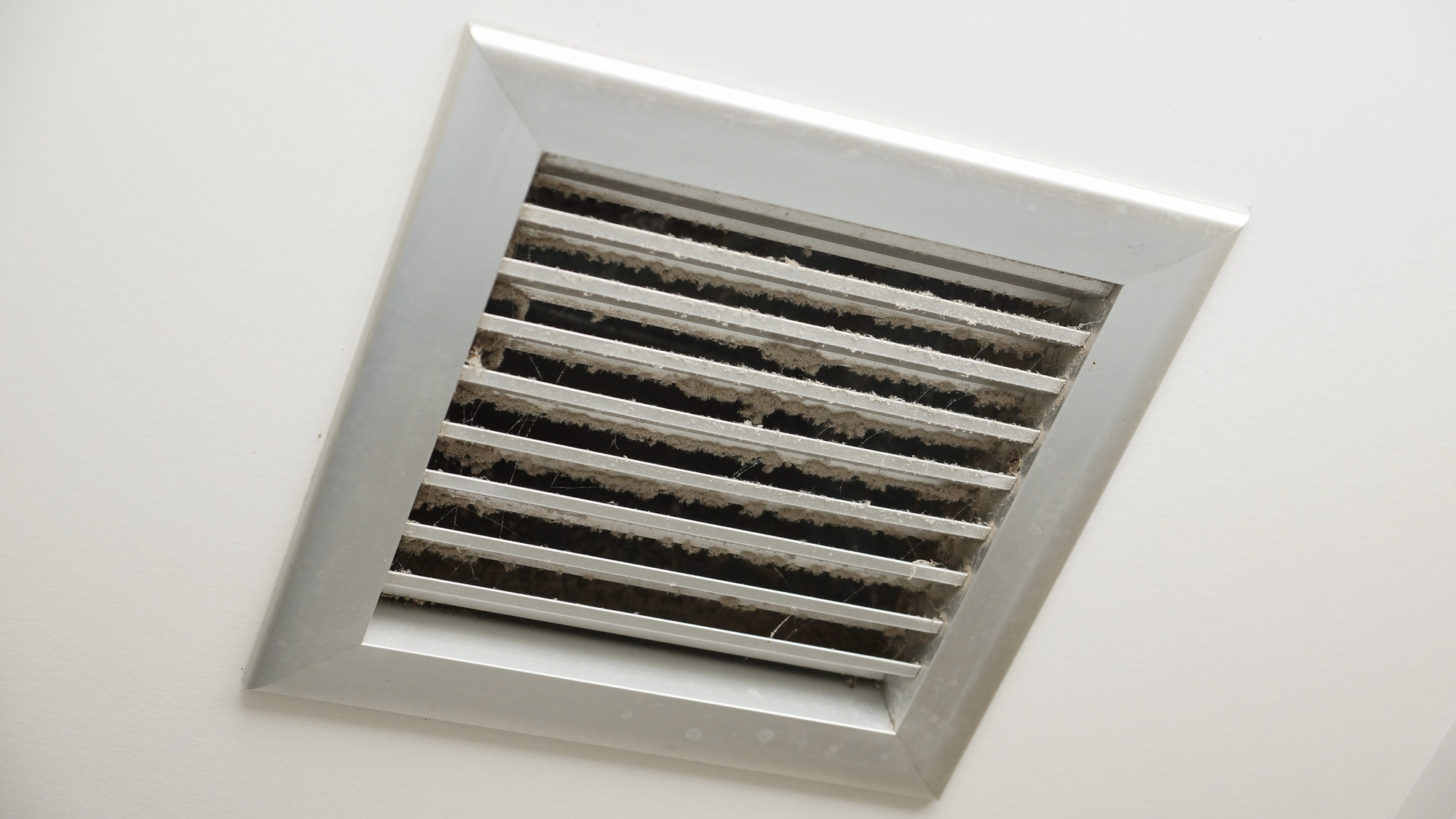 Many homeowners seem to forget their exhaust fan when tackling their bathroom cleaning list. Bathroom exhaust fans are more important than you might think. They not only help remove excess moisture but also help prevent the growth of mildew, mold, and bacteria and can help get rid of odors.
How to Clean Bathroom Exhaust Fan
Start by pulling the cover down gently. Usually, the covers are being held in places by metal mounting wires on each side. Squeeze these together to remove the cover completely.

After the cover is removed, the first thing you should do is unplug the fan to avoid a shock.

Start cleaning the cover by vacuuming as much dust as you can. Then use dish soap and a cloth or dish brush to remove all dirt, dust, and grime. Finish by rinsing it with water and letting it air dry.

Next, use a vacuum to get rid of the dust on the exhaust fan and the surrounding components. Use the bristle brush attachment for the different fan components.

Take a damp microfiber cloth to wipe down the remaining dirt and grime from the fan components.

Once you're done cleaning, plug in the fan to restore power. Put the cover back on by inserting the wires back into their slots, and gently push the cover into place.
---
A. Borrelli Mechanical
Plumbing problems can happen at any time, to anyone. At A. Borrelli, we see our customers as our friends and neighbors. That's why we take extra care on each job to work with integrity. We can handle your plumbing needs, no matter how big or small your problem is. Contact us today for all your bathroom and home plumbing needs.