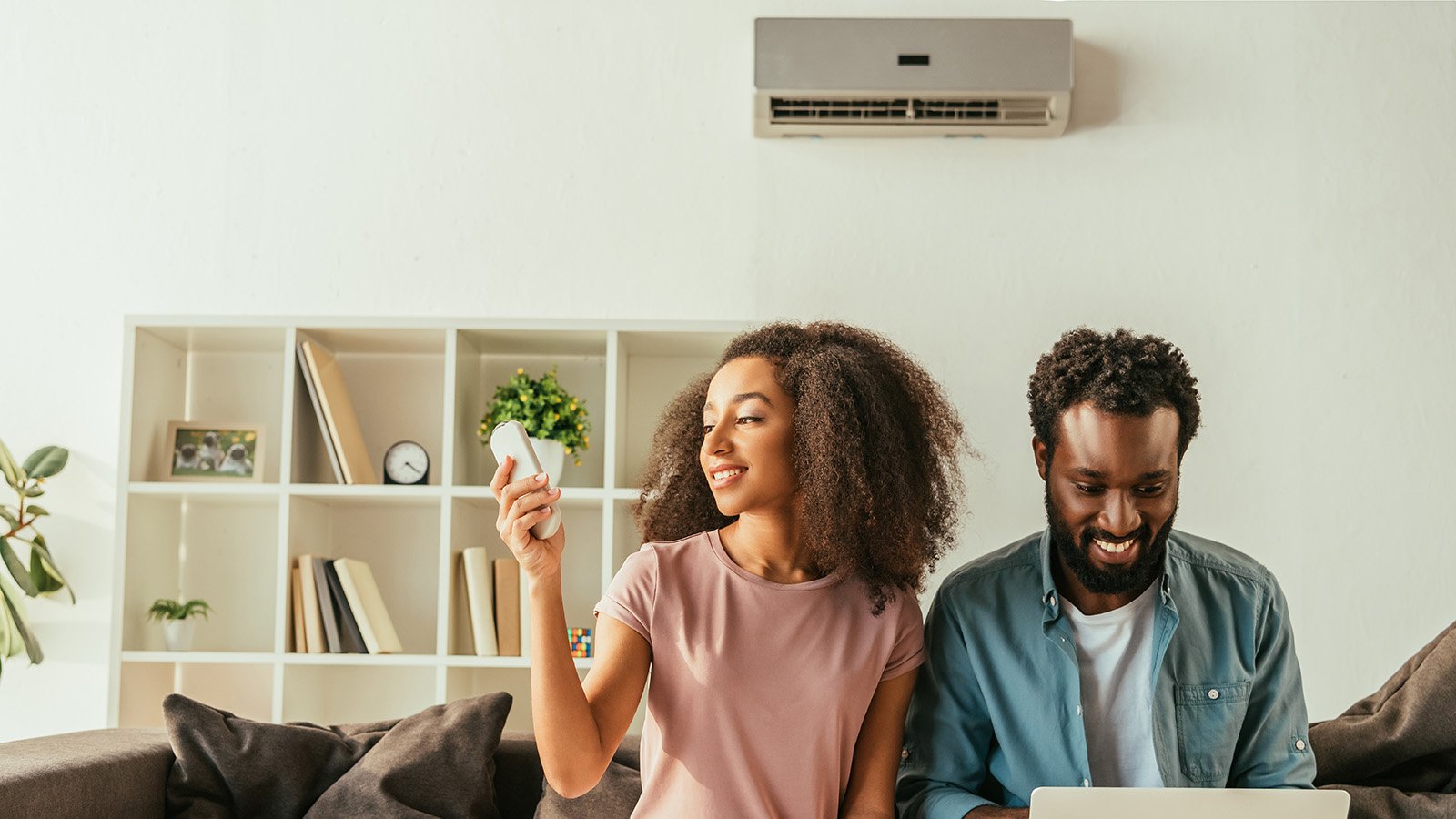 Memorial Day weekend is coming up, marking the unofficial start of the summer. As the weather starts to warm up, you may be thinking about upgrading your AC to a newer-high efficiency model. According to statistics, of the energy used in U.S. homes in 2015, 55% of it was used for heating and cooling. So, how do you choose a new AC system that is right for your home and also helps you save money on utility bills?
Read on to see some factors you should consider when choosing an energy-efficient air conditioner.
1) Size of Your Living Space
When homeowners think about air conditioners, they either ignore size and cooling power of the AC unit or think that bigger is better. In reality, an air conditioner that is improperly sized (too big or too small) could be causing high energy charges and inefficient cooling. Read our guide to determine what size AC is right for your living space, or contact our AC specialists to find the right AC for your home.
2) Compare Energy Efficiency Ratings
All AC units come with a Seasonal Energy Efficiency Ratio (SEER), which is the ratio of the cooling output of your air conditioner divided by the energy it uses. The higher the SEER, the greater the air conditioner's efficiency. Even slight increases in SEER rating can lead to significant energy savings.
You may also see an Energy Efficiency Ratio (EER), which is a measure of how well an HVAC device uses energy. A higher EER rating means that an air conditioner will provide a lot of cooling effect for every Watt of energy you provide.
Pro tip: look for the blue ENERGY STAR® certification. This indicates that the AC unit meets federally mandated guidelines regarding energy efficiency.
3) Consider Smart Technology
Newer AC models come with smart technology and can be Wi-Fi enabled, connect with smart thermostats, and even be used using digital assistants. This makes it easy to adjust temperatures and save costs when you're not home, or not using your air conditioning system.
---
With licensed, trained, and insured technicians serving Westchester and Fairfield counties, homeowners can count on A. Borrelli to handle their heating, cooling, and plumbing needs expediently. At A. Borrelli in New York, we do HVAC and plumbing right.