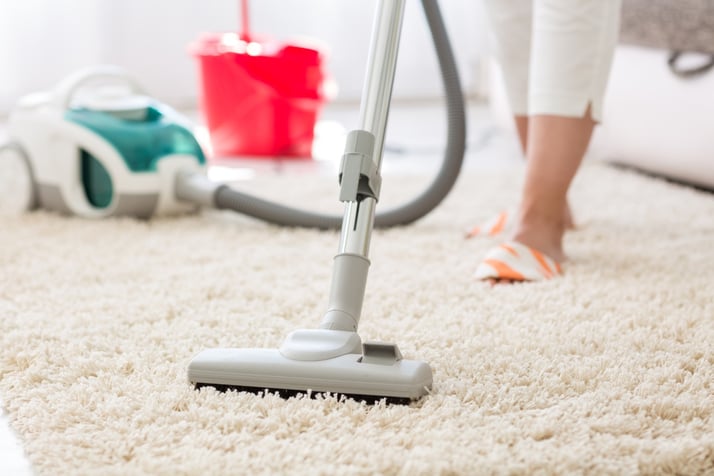 Carpets are some of the most frequently used parts of the house. Over time, they can collect germs, dust, dirt, allergens, bacteria, pet dander, and human hair.
A recent study published in the International Journal of Environmental Research and Public Health revealed that carpets may act as a repository for pollutants that may get released into the air upon activity in the carpeted area. The study also linked the use of carpets to reduced indoor air quality and adverse health effects.
Health Problems Caused by Carpets
There are several health problems associated with pollutants from the carpet:
Irritated skin and eyes
Persistent headaches
Cough or sore throat
Fatigue
Difficulty breathing
So what can you do to combat air quality issues that may arise from carpets in your home?
Install UV Air Purifiers
The air cycling through your ducts is the same air that you and your family breathe. UV air purifiers are installed in your HVAC ducts to "clean" air that moves through the ducts and your home. They use short-wave ultraviolet light (UV-C light) to fully eradicate airborne pathogens and microorganisms like mold, bacteria, and viruses. UV lights are used for germicidal use in hospitals, restaurants, and grocery stores, and can be used to improve indoor air quality.
Clean Your Ducts
Your air ducts are a breeding ground for dust and allergen buildups. Over time, pollutants such as mold, bacteria, and dust could build up and stay hidden within your air ducts, affecting your air quality. Schedule a professional cleaning of your air ducts to reduce allergens and irritants, and promote healthier living.
Professionally Clean Your Carpets
Even the best vacuum cleaners can only clean the top 1/4 of the fibers of a carpet. In fact, when you vacuum, the pollutants in your carpets get released into the air and can lead to a wide range of respiratory and other health problems, especially in children and the elderly. Professional carpet cleaning, such as that from our sister company Duraclean, helps to remove dust mites, bacteria, and other allergens, and ultimately helps your family breathe easier.