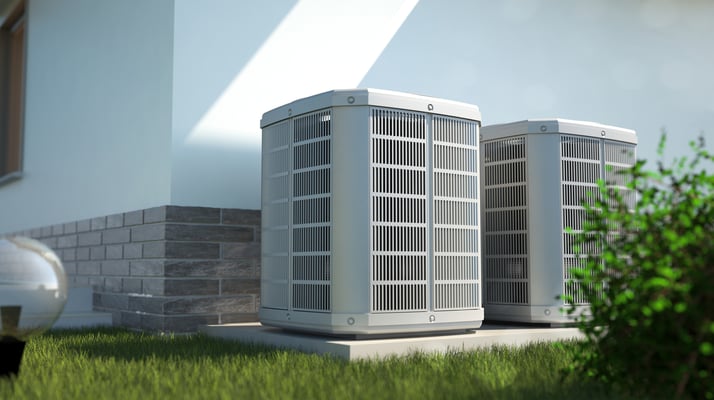 It's no surprise that air conditioners consume some of the most energy in your home, but what if you want to reduce your carbon footprint while lowering your monthly bill?
While choosing to go green in air conditioning can quickly become a substantial investment, it is bound to pay for itself in the long run by reducing your average energy usage by 20 - 50 percent. The other benefits of going green with your cooling systems are a healthier indoor environment that contributes to a cleaner world for future generations.
Using Your Air Conditioner Efficiently
When using your air conditioner, here are a few tips to improve its efficiency while reducing its environmental impact:
Consider installing a programmable thermostat. Programmable thermostats reduce energy consumption by automatically adjusting your AC, lowering your energy bill. Every degree higher on your AC may lower your energy cost by 3 - 5 percent.

Attic insulation is one of the most efficient ways of cutting energy consumption and lowering your cooling bill. Adding more insulation may be an investment, but is one you will see a return on within just a few months or years.

Install radiant heat barriers, a thin metal layer of insulation, in your attic to reduce the overall cooling costs by 5 - 10 percent.

Using ceiling fans provide a great breeze while cutting down your AC use. They also assist in distributing warm air in the winter, leading to lower energy costs year round.

Seal and insulate your ductwork to improve cooling efficiency.
Upgrading Your Air Conditioner
When it comes to your AC hardware, there are a few upgrades you can make:
Replace your old model with a high-efficiency unit to reduce cooling costs and energy usage by 20 - 50 percent. For central air conditioning, it is important to keep an eye on the SEER ratings and aim for ratings of 14 or higher. In window units, look for an EERE rating of 10.7 or better.

Make sure you are using a properly sized unit to efficiently cool your space without wasting energy or wearing out your unit quickly. An AC that is the correct size for your home will run as consistently as possible.

Consider installing a ductless air conditioner, also known as a split system, which allows you to direct cool air to individual rooms. Ductless air conditioners are more efficient than central air conditioning because of this improved control.

A whole house fan installed in the ceiling is a great way to expel warm air while drawing cool air through open windows into your home. Whole house fans are an excellent solution for milder climates, and can supplement air conditioners if needed.
Go Green With Your Air Conditioner
There is no need to commit to a fully green air conditioning system and not everyone has the time or resources to install the best energy-efficient hardware on the market. However, taking some small steps or upgrading parts of your HVAC system to reduce energy consumption is a smart investment to lower your energy bill while thinking about our planet.
To learn more about green air conditioning solutions, speak with a HVAC professional today.