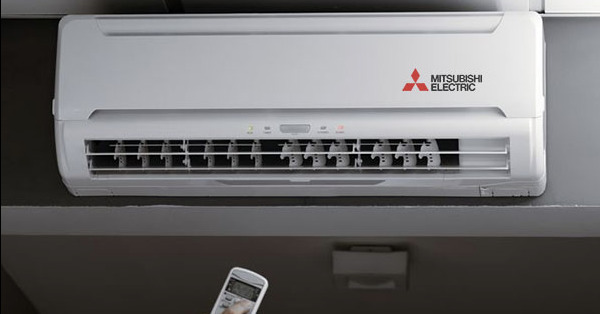 Central air and window units aren't the only ways to cool down a hot house. See our list of alternative solutions to beat the summer heat.
Portable Air Conditioners - Portable air conditioners work similar to window units in operation. But they sit on the floor and vent hot air using a hose running through a window or wall. They are very easy to install and can be moved from room to room. But they can be twice as expensive as window units of similar cooling capacity.
Ductless Air Conditioners - Also called a mini split system, Ductless AC are hybrids of central air and a window unit. These systems include a condenser unit outside the home that connects through a conduit to an inside evaporator mounted on the wall or ceiling. While you can install it yourself, it is fairly complicated. Professional installation costs range from $1,700 to $7000, depending on number of rooms and amount of work.
Attic Fan - The fan draws cooler early morning and evening air through open doors and windows and forces it up through the attic and out the roof vents. They use 90 percent less energy than an air conditioner, but only work best in areas or days when the temperature outside isn't too hot. They will not work effectively if temperatures go over 80 degrees Fahrenheit, but will bring down costs on cooler days. According to HomeAdvisor, an attic fan can cost anywhere from $345 to $779.
Geothermal System - Geothermal heating and cooling systems are the safest, cleanest, most reliable comfort systems you can invest in. These systems pump underground heat into buildings, heating your home with a fraction of the energy needed by an air-based system. Plus, they are the most eco-friendly alternatives to traditional HVAC systems. According to HomeAdvisor, the typical cost to install these systems is between $3,473 and $12,864.
Looking for a new cooling system for your home? Contact our Air Conditioning experts to discuss the best options for your home.