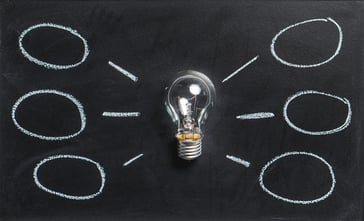 You work hard and so does your heating system, whether that's at a school, a factory or an office building. With winter months away, this is great time to time to take a closer look at your boiler and furnace. This way, if any serious repairs or replacements are needed, you have plenty of time to get things in order, long before the cold comes. Following a few smart tips will help you determine if it's really time to retire your commercial furnace or boiler.
1. Age
The average industrial furnace is designed to last about 15 years. Yours may last longer but will become increasingly inefficient over time. If your commercial furnace is approaching this age, you may want to consider a new furnace. Condensing boilers have a similar lifespan. However, if you have a cast iron boiler, you can expect it to last longer, though again, the issue of efficiency will become more prevalent as it ages.
2. Rising Energy Costs
A consistent and unexplained increase in your hot water or heating bill is often a sign that something is not right. Sometimes, the matter is resolved with a routine repair or adjustment. If however, this fails to bring your utility bill down, particularly after repeated or increasingly frequent repairs, it's time to think about a new system. The cost of investing in a new boiler or furnace may be daunting, but the new unit will quickly begin to pay for itself in the form of savings.
3. Leaks
You may see some water around your boiler from time to time. While this is usually just condensation, it's important to check the surrounding attachments to make sure that it's not a more serious issue. Likewise, if your boiler seems to constantly need additional makeup water, a repair should be scheduled.
A crack in your furnace's heat exchanger could be causing harmful carbon monoxide to leak into your building. Cracks, rust and gasket or sealant leaks are all strong indications that there is a bigger problem at hand. Replacing a heat exchanger is usually a very costly repair, so it often makes more sense to simply replace the entire unit.
Serving Westchester and New York City for more than 35 years, A. Borrelli Mechanical is a leader in the commercial HVAC industry. A. Borrelli Mechanical can provide you with high-quality boiler repair and installation or furnace repair and installation, quickly and efficiently, when you need it the most.