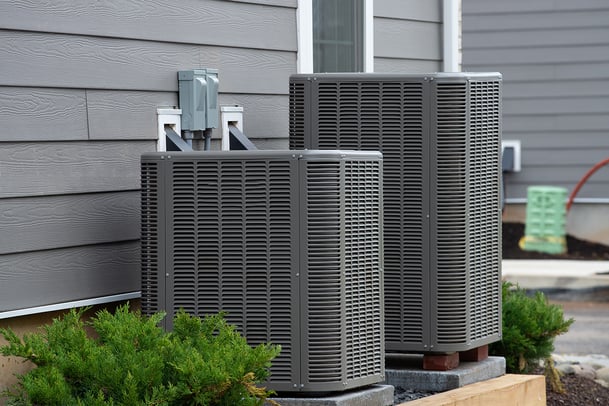 Just like any other system, your air conditioner requires maintenance checks. Going through an AC checklist before the season starts will also reduce your chances of any major issue while preventing costly repairs and replacements. No idea where to start? Follow our air conditioning maintenance checklist:

Clean Debris Away from the Unit
It is important to make sure that there is no debris around or on top of your unit that would restrict air flow. Have a licensed HVAC technician inspect and clean the unit to ensure that it can efficiently collect heat from inside your home. You also need to keep the area surrounding your unit free from plant growth or other objects.
Replace the AC Filters
One of the easiest things you can do to make sure your AC runs efficiently is to change your air filters. The air filter's job is to keep dust and debris out of your HVAC equipment and if it isn't replaced regularly, you'll start to recirculate dust into your home. Contact a professional HVAC technician to recommend and replace your air filters. Ideally, you should have your air filters replaced every 2-3 months.
Check the Refrigerant Level
An incorrect amount of refrigerant can make a compressor work too hard, consequently reducing the longevity of the unit. They also are usually covered with foam insulation to improve performance. To check the refrigerant level or repair damaged insulation, call an HVAC expert.
Inspect all Electrical Connections
AC electrical components and contacts can loosen over time. They should be checked for any wear and damage, including loose connections, before the start of season. An HVAC expert can ensure that the entire cooling system is appropriately wired.
Get Yearly Service
A great time to call an HVAC technician for your annual air conditioner maintenance service is during the springtime, right before the cooling season really kicks in. A service technician can get your unit up and running for the summer and prevent any potential problems so you can have a cool, comfortable summer.