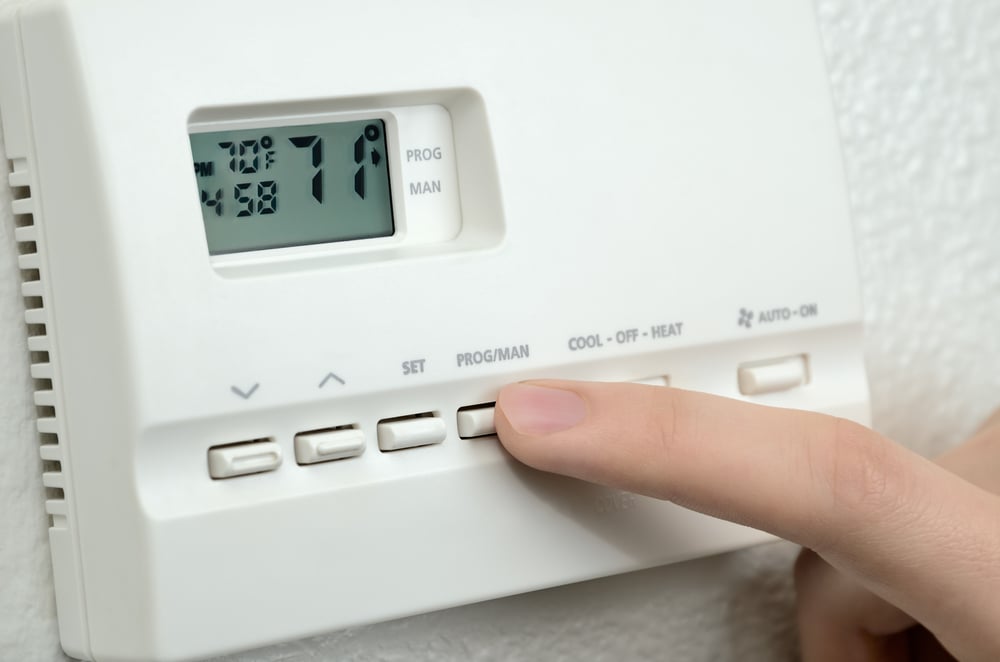 Throughout the summer, an AC system is a necessity for staying cool and comfortable. While turning on the AC to battle the summer heat works, it may not be the most cost-effective or efficient way of staying cool. Here are a few ways you can save money and get the most out of your AC unit this season:
1. Replace Your Old AC Unit With a Ductless AC Unit
Old air-conditioning units can be inefficient. In particular, central forced-air systems that rely on ducts to spread cold air around your apartment are particularly vulnerable to energy losses of up to 30 percent. By replacing your old air conditioner with a new, ductless AC unit, you could reduce energy wastage in your home, ensuring that every penny you spend on air conditioning actually works to make your home cooler.
2. Get a Programmable Thermostat
A programmable thermostat allows you to use your air conditioning more efficiently. Program the thermostat to turn off the air conditioning when you leave for work and turn it back on again shortly before you arrive home, so it can cool the apartment to a comfortable temperature in preparation for your arrival. A thermostat can keep the temperature in your apartment in a very precise range so you never feel too cold or too hot.
3. Check Your Filters Frequently
When the filters in an air conditioning system become blocked with dust, the system can't work effectively. If your air conditioner is failing to cool your home to a comfortable temperature, you may need to clear out the filters. An HVAC professional can do this for you if you don't know how to access the filters in your system.
4. Manage Internal Heat
One of the biggest ways to save energy is to remember that your air conditioner's job isn't to cool your house but to remove the heat from it. The more heat you can keep out, the less you need to use your air conditioner.
Each season, check the weatherstripping on your doors and the caulk around your windows. Use heavy curtains on sun-facing windows to keep the sun's rays from heating up your home. If you have them, keep ceiling fans running at least on low speed to better circulate the air. Close off rooms you aren't using, so that the rest of your space is more efficiently cooled by the HVAC system. Turn off lights where you can, especially heat-generating halogens or incandescent bulbs. Replace them with cooler fluorescent lighting systems if possible.
Some home appliances, such as your dryer and dishwasher, give out a lot of heat. Using these appliances on hot days means that your air conditioner needs to work harder to fight against the heat they produce. Wait until the cool of the evening to use these appliances to help your home remain comfortable during the day.
5. Regular Maintenance
The best defense against the heat is to make sure your air conditioning unit is up to the task. Regular maintenance throughout the year, by experienced, reputable companies like A. Borrelli can help.
With licensed, trained, and insured technicians in Westchester, Putnam, and Dutchess counties, as well as the New York City Metro Area, homeowners in the southeastern part of New York State can count on A. Borrelli to handle their heating, cooling, and plumbing needs expediently.