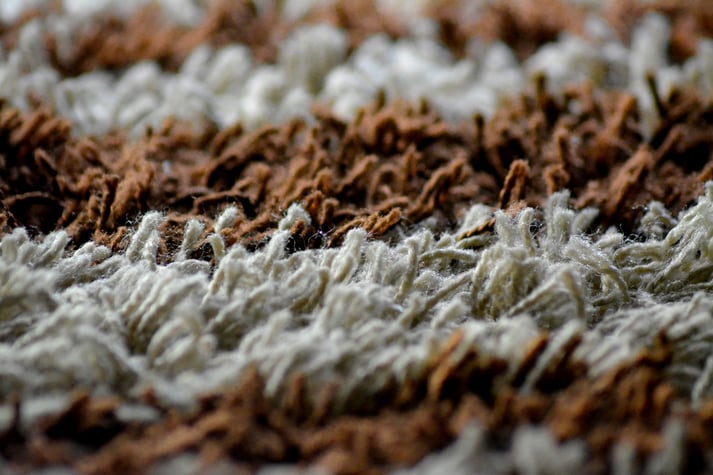 Carpeting and rugs are a great way to make your home cozy and stylize certain rooms. But for anyone who has carpeting or rugs, cleaning them can be a puzzle. Both trap debris overtime and absorb the occasional spill of soda, coffee, and other liquids. There are many ways to clean both, but here are some tips to keep in mind:

1. Use a Steam Cleaner
The easiest route to take for cleaning carpeting and rugs is by renting a steam cleaner. Steam cleaners can be typically rented for $20 - $60 for a 24 hour window of use. When renting a steam cleaner designed for use on carpeting and rugs, be sure to pick up the appropriate cleaning solution as well.
Steam cleaners operate by turning water into steam which sanitizes the surface through the high temperature moisture. The cleaning solution purchased separately is used with an agitator or brush attachment on the machine to remove any harder to clean stains.
One thing to consider is cleaning your carpeting using a hot water extraction technique, chemical solutions, or a dry-compound method. However, these solutions may require hiring a professional cleaning service.
2. Vacuum
An excellent way to remove debris is by utilizing a vacuum with a carpeting attachment. Certain vacuums are made specifically for carpet or rug use, while others offer attachments that make cleaning them more effective.
3. Go with Green Cleaning Options
If you are seeking a more eco-friendly solution for cleaning your carpeting or rugs, here are some things to keep in mind:
Research cleaning services that use the hot water extraction technique with a gentle detergent

Ensure that your cleaning products are formaldehyde and/or acid rinse free

Purchase cleaning products that are scented by natural chemicals, such as citrus
4. Spot cleaning Tips
If you need to clean just a small area on your carpeting and rugs, here are some tips:
For tougher stains and odors, you may use a solution of vinegar and dish soap to spray over the affected area. Let the solution soak for 15 minutes before blotting with a clean dry towel. If the stain remains, repeat the process.

For removing any odors after cleaning a stain, use any clear, high proof, alcohol such as vodka or rubbing alcohol, and fill up a small spray bottle. Use the spray bottle to spray the spot until lightly saturated and repeat if the odor persists after drying.
5. Protect Your Carpeting and Rugs From Stains
The best way to keep your carpeting and rugs free from stains is by taking some additional safety measures to avoid them in the first place. A few ways to avoid stains are by:
Using place mats at any entrance to your home to reduce outside dirt from trailing in

Removing outside shoes when entering your home. Alternatively, you may use a pair of indoor slippers to transition to when entering your home.

Consider using a chemical application offered by professional services to protect your carpet and rugs.