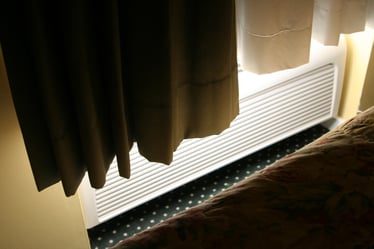 The average cost of air conditioning repair could run into the thousands, with commercial units costing up to $15,000 to replace. If you don't want to drum up the cash for a brand new air conditioning system, there is an alternative. A professional who carries out regular AC servicing in New York can identify any problems early on, saving you money on expensive repair work.
Still not convinced? Here are five reasons why your equipment needs maintenance check.
1. Save Money on Emergency Air Conditioner Repair
Regular HVAC maintenance reduces the likelihood of breakdown by up to 95 percent and averts system problems before they happen, saving you from spending on emergency repair. A professional will inspect all parts of your AC, test airflow and tighten any loose fixtures.
2. Ensure the Longevity of Your Equipment
A maintenance check improves the longevity of your equipment. For example, a professional might spot an underlying problem with the belt or motor. In older systems, the belt that connects the blower to the motor might have slipped and moved out of place. A simple service will identify the root cause of any faulty parts and ensure your AC runs smoothly for many years to come.
3. Improve Efficiency Throughout the Season
Scheduled maintenance of HVAC systems improves their efficiency and simple maintenance solutions — like checking compressors for leaks and cleaning tubes — ensures your unit works properly throughout the season. Preventative air conditioning maintenance assures equipment, such as coils, vents and the circuit board, are operating at maximum efficiency.
4. Maintain the Safety of Your Central AC Unit
A professional can diagnose any equipment problems long before they pose a significant danger. If your air conditioner cuts out or won't switch on, for example, you might have faulty wiring. Old or misplaced wiring can be a potential fire hazard and prevent your AC from working correctly. Faulty wiring can also trip the circuit breaker in your unit.
5. Put Your Mind at Ease on Hot Days
Get prepared for summer with a maintenance check. A professional might notice that your AC system doesn't cool your home or business as effectively as it used to or that your air conditioner doesn't blow air properly. Equipment clogged with dust and grime that has built up over the winter months can cause your AC unit to burn out or stop working altogether. A New York HVAC expert can quickly replace a dirty air filter.
Regular AC servicing can prevent breakdown, improve efficiency, ensure longevity, maintain safety and put your mind at ease in the summer, providing you with various cost benefits in the process.