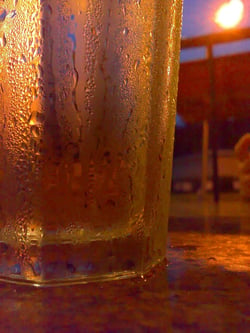 When it's hot and humid in New York, the last thing you want is damage to your home and your belongings from the extra humidity. Keeping your home cool helps, but adding a dehumidifier can help you avoid problems and create a breath of fresh air. See how a dehumidifier can save you money now and in the long run.
1. Protection from Allergies
Small living and office spaces often have limited ventilation and are more susceptible to common allergy triggers. Dust mites, mold and mildew are just a few that flourish as the humidity climbs higher. Air conditioners cool the air but do very little to combat the moisture in it. A dehumidifier removes the water from the air and returns dryer air to the room, reducing the chances for allergens to multiply.
2. Quiet and Efficient
Just like your central air system, dehumidifiers are rarely noticed. They efficiently dry the air with little noise output. Guests won't even realize they're there.
3. Reduction of Odor
Mold and mildew don't just look bad; they smell bad, too. If you have a lingering musty or rotting smell in your bathroom or basement, using a dehumidifier can reduce and remove the odor.
4. Protection from Damage
Humidity prevents clothes from drying fast, causes food to go bad faster and creates rust and corrosion in your electronics and tools. The more moisture in your home, office and belongings stay in contact with, the more likely mold will thrive and cause damage. In addition to replacing damaged items, getting rid of the mold after the fact is costly. Homeowners spent an average of $2,230 for mold remediation last year, and commercial property owners can end up spending tens of thousands. Using a dehumidifier helps you avoid these added costs and extends the life of what you own.
5. Cost Efficiency
In addition to the savings from replacing damaged items and paying for mold remediation, a dehumidifier lowers your energy costs. With less moisture in the air, your air conditioner runs more efficiently, using less energy and saving you money.
Reducing the humidity in your home or office keeps you and your environment healthier.